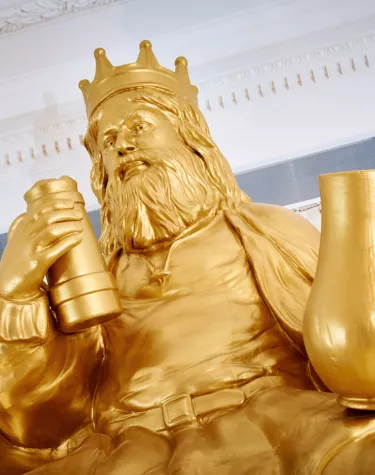 Under the city, a fascinating journey back in time
Under the La Bourse, we can visit a space where time travel is possible: Bruxella 1238. It retraces a millennium of Brussels' history. This archaeological site invites you to discover the remains of the former Franciscan coven, that was built on the site during the first half of the 13th century.
As you enter the archaeological site, the remains found at the level of the foundations of the buildings from the Middle Ages recount the story of the past of the city. The artefacts and the burial grounds discovered by the archaeologists during the excavations on the site (1988 – 2022) are displayed in a new immersive scenography that discloses a captivating part of the history of Brussels.
The coven suffered numerous trials and tribulations such as the European religious wars and the bombardment of Brussels by the troops of Louis XIV in 1695. By the end of the 18th century, it was declared national property and was taken down later to the profit of the construction of the Stock Exchange building once they had to leave the "Marché au Beurre" square. Fortunately, the remains have been preserved.
For all beer lovers: the Bruxella 1238 comprises the supposed tomb of John 1st of Brabant, also known as Gambrinus, the legendary king of beer. Cheers !
With the Belgian Beer World ticket you have access to both Belgian Beer World and to Bruxella 1238. The Bruxella 1238 ticket only grants you admission to the archaeological site at an adapted price rate.