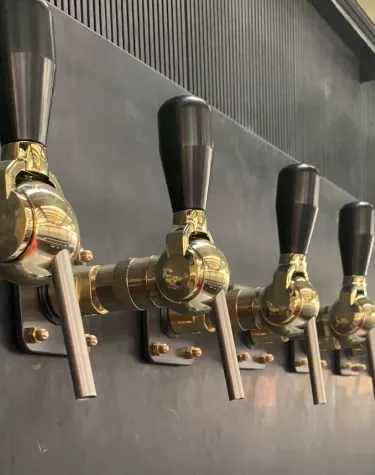 More than the Belgian Beer World, the Bourse is also a place to work and to live
The Brasserie, The Café, The Beerlab, the Bruxella 1238 exhibit and coworking spaces, a place to relax or a place to work, the Bourse welcomes you to its breath-taking setting. Tempted by that offer? Do not hesitate and make a reservation now ! 
The Café and The Brasserie of La Bourse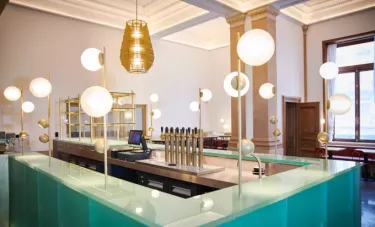 A cosy café to have a drink or a little dishes with your family, friends, or colleagues? You can go to our café during the opening hours of the Bourse. You will be received with a warm welcome.
Opening hours : 
Monday to Sunday: 10.00 - 19.30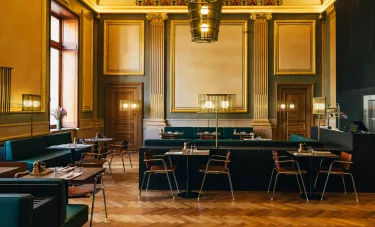 More than a drink, feeling peckish?
The brasserie invites you to taste a piece of our "Belgitude" and Belgian Beer World themed dishes. Bon appétit!
Opening hours : 
Monday: closed 
Tuesday: 12.00 -14.00 
Wednesday: 12.00 - 14.00 
Thursday: 12.00 -14.00 18.30 - 21.00
Friday: 12.00 - 14.00 18.30- 21.30 
Saturday: 12.00 - 15.00 18.30 - 21.30 
Sunday: 12.00 - 15.00
The Beerlab, between Heaven and Earth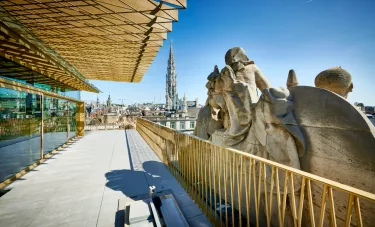 Want to share a moment and a drink around a breath-taking view of Brussels? Or perhaps feeling like booking the Beerlab for an event? The Beerlab welcomes you also outside the Belgian Beer World's opening hours.
A coworking space in the heart of Brussels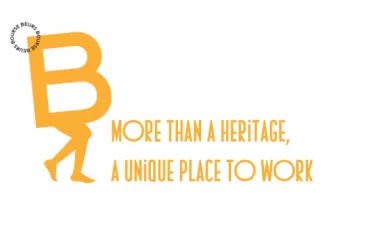 Coworking spaces are available to you in the sumptuous, entirely renovated setting of the Bourse. It include spacious meeting rooms.